from:
massappeal.com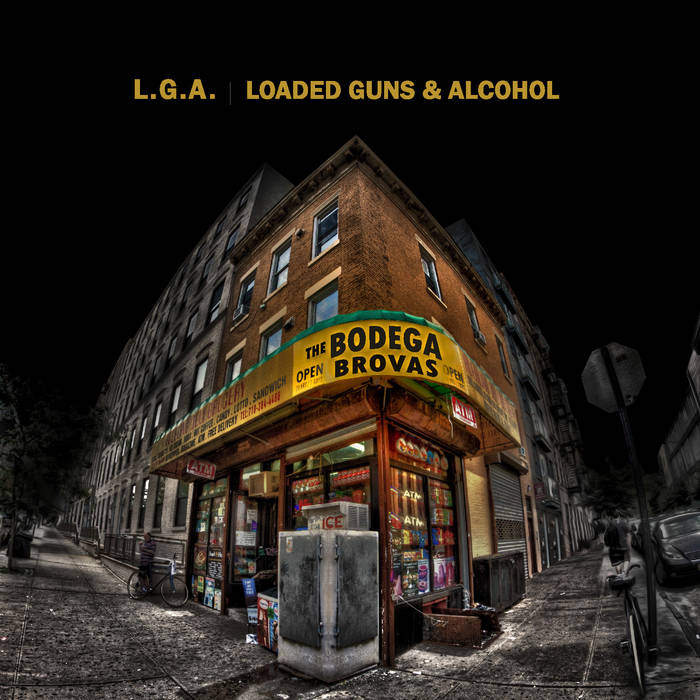 Hailing from various major US cities,
The Bodega Brovas
consists of emcees
Travii
the 7th (Chicago),
Keynote
(Dallas), and
Headkrack
(Bronx). Considering they come from such distinct
hip hop
hotbeds, it's impressive this trio gel so well. On the brand spanking new "
Meat Cleaver
" they spin tales of violent revenge, wild car chases, and armed robbery. And when
Jean
shows up for a guest verse, the
mic
heavyweight suggests she may be a cyborg killing machine. But who wouldn't be seeing red? The dense, hammering drums, coupled with police sirens and a simple guitar loop make for an aggressive backdrop. Steamable below, this razor sharp cut is off their upcoming official debut
album
, L.G.A. (Loaded Guns & Alcohol), which drops digitally and on CD and vinyl on July 15th, 2016. You can pre-order the album
here
.
ALSO CHECK OUT THIS INTERVIEW WITH
HEADKRACK
FROM BODEGA BROVAS: